Refinancing your Car Loan can lighten your Financial Burden
Buying a car is a good feeling because a luxurious car increases your status. But, don't allow a car loan to ruin it. By refinancing your car loan, you will be able to enjoy smaller monthly payments and lower interest rates than before.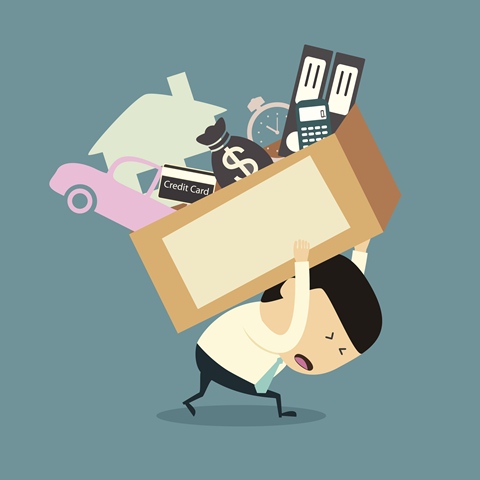 A car can put a smile on your face. But, a terrible car loan has the potential to convert the smile into a frown. If you are not comfortable with your car loan, it will make managing the monthly payments difficult. In such a situation, refinancing your car loan is the right way of putting your worries to rest.
It simply means replacing your existing car loan with a new one and with different terms. The new lender will pay off your current car loan. Also, you will be able to enjoy benefits such as smaller monthly payments and lower interest rates than before. But, before you think about it, there is a lot to learn about refinancing your car loan.
Accurate information is the Key
Refinancing your car loan with bad credit can be a difficult task. It is better to be prepared with the following information beforehand:
Personal and Contact Information:

Date of birth, social security number, citizenship status, marital status, home address, telephone number and email address.

Employment and Income Information

Employment status, name of the employer, work-place phone number, total monthly income and other income sources.

Car's Information

Manufacture year of the car, VIN number, details of the current car loan and information of the current lender.
The Joy of Refinancing Your Car Loan
Why is refinancing your car loan a good idea? Most people see it as a medium to save money. Some people wish to lower their monthly payments. Others opt for it to reduce their interest rates or to adjust their car loan terms. There are various reasons to opt it. Before you make a decision, understand its possible outcomes:
Reduction in Monthly Payments

It will help you in reducing the monthly payments. How? It is possible because the new lender will provide you with better interest rates. As a car buyer, lower monthly payments should be a priority for you because it will have a positive impact on your financial situation.

Reduction in Interest Rates

If you make timely payments to the current lender, your credit worthiness will improve. And, you will be able to obtain low interest rates while refinancing your car loan. It means the total payable amount will reduce due to lower interest rate.

Reduction in Loan Term

You may consider refinancing your car loan with an aim to change your loan term. If you opt for a shorter loan term, the total interest amount will reduce. And, you will be able to save a considerable amount of money.
Refinancing your car loan is worth a try! It will help you to lighten your financial burden. And it will provide you with favorable outcomes in the future as well. So, make a decision of refinancing your car loan today and leave your financial worries behind!
Refinancing your car loan is the perfect way of reducing your financial burden. Get in touch with RapidCarLoans.net and the bad credit auto financing company will find you bad credit auto loan guaranteed approval in no time.